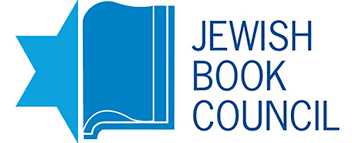 Andrew Nagorski is the author of Hitlerland and The Nazi Hunters, released this week. Andrew is guest blogging for the Jewish Book Council all week as part of the Visiting Scribe series here on The ProsenPeople.
As a journalist, I had a deeply ingrained instinct not to share too much information with colleagues from rival publications. We socialized often, chattering away in bars and restaurants and on the occasional stakeouts, discussing the obvious news developments, but almost all of us remained guarded about whatever we were reporting at the moment that was in the least bit original. You never wanted someone else to pick up on your idea and run with it—certainly not before you had the chance to get it into print first.
When I began writing books, I found that this protective instinct died hard. I was reluctant to reveal too much about my projects, especially early in the game. But gradually I realized that I needed to change my ways. By the time I embarked on my research for The Nazi Hunters, my sixth book, I was broadcasting to almost everyone I met what I was doing, right from the beginning.
I had learned a key lesson: the more people know about what you're doing, the more likely it is that you will receive tips about sources and leads you were unlikely to discover on your own. And the more sources and leads you have, the better your book will be.
In the case of The Nazi Hunters, the payoff of this approach came early, when I was just beginning to organize my research. Joyce Barnathan and Steve Strasser, two former Newsweek colleagues, came to our house for dinner. When I mentioned my new project, they immediately replied that I should meet their friend Herman Obermayer. As a young Jewish G.I. at the end of the war, he had worked with the U.S. Army hangman who would later dispatch the condemned top Nazis at Nuremberg. That interview and subsequent research proved crucial to the first chapter of my book, which tells the story of those hangings—and the hangman—in detail.
Similarly, when Michael Hoth, an American friend from Berlin, stopped in to see us in New York and I told him what I was working on, he offered to introduce me to Peter Sichel, who headed the first CIA outpost in the German capital after the war. Sichel came from a German Jewish family that sent him to Britain in 1935 when he was twelve years old, later moving to the United States and serving in the OSS during the war. He offered a startlingly honest assessment about how his operation quickly lost interest in "fighting the last war," as he put it, focusing on the new rivalry with the Soviet Union instead of chasing Nazis. This explained why the Nazi hunters were soon reduced to a relatively small band of men and women who were dedicated to a cause that had gone out of fashion.
Aside from a strong opener, any good book needs to demonstrate the pivotal moments in its story. When I was writing The Greatest Battle, about the epic push by Hitler's armies to seize Moscow in 1941, I was increasingly convinced that Stalin's decision not to abandon the Soviet capital when it looked like its defenses were collapsing was just that kind of moment. Through a much younger relative in the United States, I learned about Pavel Saprykin, who was approaching his hundredth birthday in 2005 and still living in Moscow. Saprykin had been a railway worker assigned to the special train that was prepared for the Soviet leader's evacuation. As he recalled in our interview, he saw Stalin walk up to the train on October 18, 1941, pace the platform, but then not board it. Instead, he left the station. So there it was: the pivotal moment fully illustrated.
There's also the need to have a strong ending to any story. When I was researching Americans in Germany for my book Hitlerland, Ina Navazelskis, a former journalistic colleague who now works at the United States Holocaust Memorial Museum, alerted me to the letters of Philip Talbot, who visited Germany in 1938. Talbot was still alive at that point, and he, in turn, urged me to contact his friend Angus Thuermer, who had been a young AP reporter in Berlin then. When I visited Thuermer in Middleburg, Virginia, he shared his recollections and photos, particularly of his internment with other American journalists and diplomats after Germany declared war on the United States, which became the final chapter of my book.
Of course there is always a danger that someone will hear about your project and seek to beat you to it. But these days, I'm more than willing to take that risk. A book is not like a newspaper story: it can't be produced overnight. If someone is working on a similar subject, you can't stop them, anyway. And each book is different, even if there may be overlap. I'm convinced that what makes a book worth reading is the richness of the narrative and cast of characters. And I know that in the case of my books so far, I would have had much weaker stories to tell if it were not for all the valuable tips I received when I spread word about what I was doing far and wide.
Andrew Nagorski served as Newsweek's bureau chief in Hong Kong, Moscow, Rome, Bonn, Warsaw, and Berlin. He is available for book events and speaking engagements through Jewish Book Council's JBC Network author touring program.