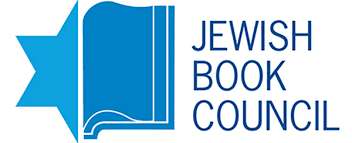 Earlier this week, Andrew Nagorski divulged the advantage of spreading the word about your research. With the release of his sixth book, The Nazi Hunters, this week, Andrew is guest blogging for the Jewish Book Council all week as part of the Visiting Scribe series here on The ProsenPeople.
Any good reporter knows all about eureka moments during interviews. Those are the moments when you're told something that you never thought to ask, when some critical piece of information, color, or anecdote is revealed in a casual aside—or once the formal part of an interview is over.
I certainly learned all about such moments when I was a foreign correspondent for Newsweek. But it often took me a while to absorb what I had just learned. Sometimes, it wasn't until I walked out the door that I realized how valuable the revelation was. At other times, it wasn't until I started writing my story.
In my subsequent reporting for books like The Nazi Hunters, I kept the lesson I learned early as a reporter in mind: as much as you need to be well prepared for your interviews, make sure you leave room for spontaneity, even what seem like tangents. People often reveal the most interesting aspects of their lives or thoughts when they are relaxed and not simply responding to prepared questions.
The other part of that lesson: in most cases, eureka moments only happen when you interview people in person. The odds of getting a truly revealing interview go up dramatically in a face-to-face meeting. In teaching writing classes to students who have grown up in the digital age, I've found that this often comes as a real surprise: their usual first instinct is to conduct interviews via email, which I tell them should be only a last resort.
The problem with email is similar to the one foreign correspondents encounter when political leaders request their questions in advance: they get back scripted answers, even if they are in the form of a conversation. With email, there is little chance of serendipity, an inadvertent slip or simply a personal story that is not part of the planned exchange. There is almost no chance to test the personal chemistry between you and the person you are interviewing. You cannot read the other person's body language, or even describe how they talk and look.
The digital world does offer in-between options. If you cannot see someone in person, a Skype interview can be the next best thing. And there is always the straightforward phone interview. Interesting digressions are possible in both those situations. If you can't get the person to talk one of those ways, then—and only then—use email. It can be useful for getting basic information and the person's point of view, but always remember you're probably missing a lot— unless you have met at least once in person on an earlier occasion. In that case, you're much more likely to be able to read the signals you can't see during a phone call or in emails.
One of the people I interviewed for The Nazi Hunters was Rafi Eitan, the Mossad agent who was in charge of the commando unit that kidnapped Adolf Eichmann near his home in Buenos Aires in 1960. This was in early 2014, when he was 87. In his Tel Aviv home, he talked freely about that legendary, once top-secret operation. I was struck by how short he was, even allowing for the fact that he probably had grown smaller with age.
Wasn't he nervous about confronting Eichmann? He showed me his huge hands. They got that way from years of climbing ropes in his youth, he noted. Even if something were to go wrong, he didn't need a gun. "The easy way to kill someone with your hands is to break his neck," he added. He revealed that he and a colleague had decided to do just that if they were to be caught by the Argentine police rather than give Eichmann another chance to escape justice, despite the orders they received to keep their captive alive
I never would have found that out if I had conducted an email interview with him, or even if I had talked to him by phone or Skype. I had to go to Israel to make this happen. The digital recorders I use in such interviews are very helpful, but no digital technology can serve as a substitute for old-fashioned reporting. When it comes to the how of interviews, I'm old school all the way.
Andrew Nagorski served as Newsweek's bureau chief in Hong Kong, Moscow, Rome, Bonn, Warsaw, and Berlin. He is available for book events and speaking engagements through Jewish Book Council's JBC Network author touring program.