Podcast #128 – Andrew Nagorski
This week we interview Andrew Nagorski, an award-winning journalist and author of Saving Freud: The Rescuers Who Brought Him to Freedom, published by Simon and Schuster in August 2022. Nagorski spent more than three decades as a foreign correspondent and editor for Newsweek, and he is the author of eight books, including Hitlerland: American Eyewitnesses to the Nazi Rise to Power and The Nazi Hunters. Nagorski gained international notoriety when the Soviet government, angered by his enterprising reporting, expelled him from the country. Andrew Nagorski was interviewed by fellow biographer and BIO member Kitty Kelley.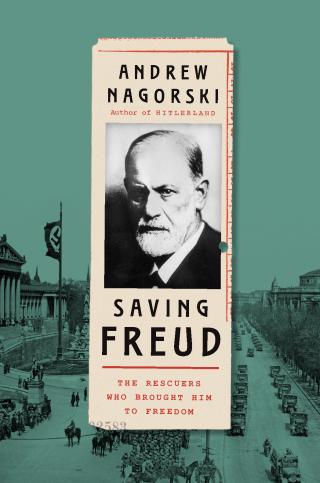 A dramatic true story about Sigmund Freud's last-minute escape to London following the German annexation of Austria and the group of friends who made it possible.
Now in Paperback in the US and the UK